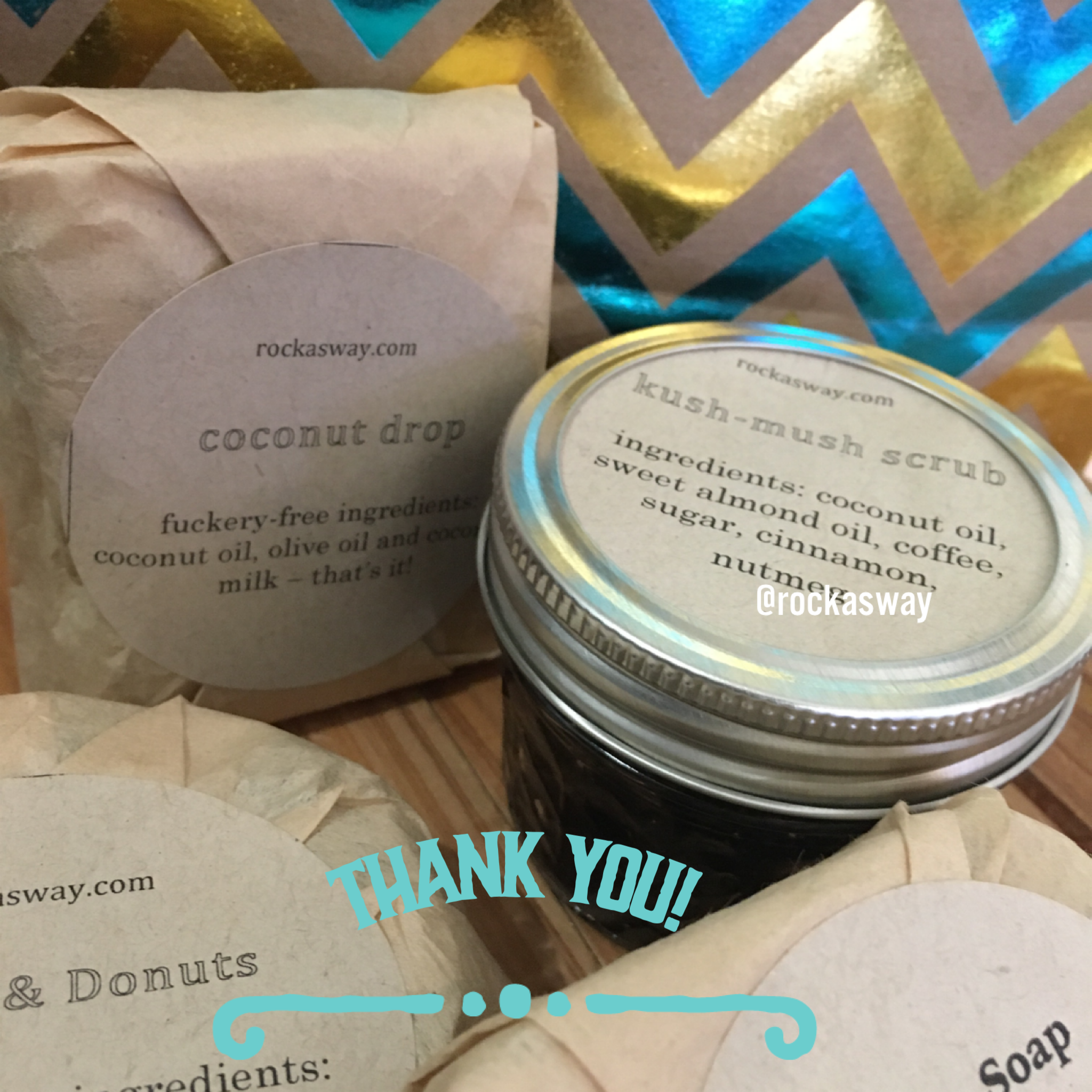 Soapscription
I'll send you 4 bars a month, chunky ones, like 4-5 oz bars, which is enough for most people, if they bathe alone and don't have kids stealing their good soap. (I can make fruity kid soap if you want!)
Plus you get to try whatever I make in between, absolutely free. Trust me, I'm always making something!
No charge for shipping, cause that just wouldn't be fair.
You can't choose the soaps, though. Mostly because I like to experiment, and might not have the same scent and mix in time for your shipment!
But I'll send you a small survey via text when I think your soap and you have had a chance to bond, then you can let me know if he's a keeper or a creeper, and my sophisticated algorithm of post-its and purple pencils will send you something you might like better next time.
All you gotta do is keep up your hygiene routine and check your phone!
+++PLUS +++
Any new creation I come up with - and I'm a gemini, so it could be orange oil for cleaning, handmade detergent, or a crocheted washcloth (if I ever learn to crochet), deodorant, tumeric mouthwash, shampoo bars (now that I see their usefulness), massage oil, sleep spray (yeah, right? what the heck is that?), toothpaste, soap dish, stretch mark serum, face masks, you know, just shit that you didn't think could be made by a person, but is EXTREMELY useful and will be better for you and save you money in the long-run
oh, and toilet bombs and poo-pee spray, cause people be coming to your house and… well, you get it